Moon by Simaudio
We're proud to be Manhattan's premiere dealers of audiophile products by Simaudio. Our by-appointment showroom in Union Square showcases their current line of masterful audio components.
Thoughts on the brand…
Moon by Simaudio delivers like no one else on two features: Extraordinary engineering and extraordinary customer loyalty.
Engineering: Visit the Simaudio factory and you'll find the highest level of precision and attention to detail. Their control over every step of the process, as well as the quality of their parts (even the chips have their logo embossed into them!), speaks to their dedication, overall quality, and craftsmanship.
Customer Loyalty: The warranty included with Simaudio products is truly remarkable. First, they include a 10 year warranty, which is actually transferable between owners. Second, their trade-in program allows for a 100% credit within the first year of ownership, should you decide to upgrade to the next model. This offer extends to the second year of ownership at 75% trade in value. This provides a great sense of comfort for buyers on the fence between models, as you can test one model for a year and upgrade should you decide you need more performance in your home. Just keep the original packaging and Simaudio and Stereo Exchange will take care of you.
Performance: Simaudio provides the combination of absolute control with complete musicality. While Moon amplifiers are not technically Class A, they are warmer and more tube-like than many Class A amplifiers and with fantastic dynamics. They are also engineered to have the lowest possible noise floor, unlocking low level detail and nuance in the instrumentation that would normally go unheard.
The fit and finish of the chassis is also beautiful.
The Evolution is top of the line, and in our opinion contains among the best sounding electronics in the world.
MOON ACE + Voice 22 All-in-One Streaming System with Phono
ACE All-in-One Music Player
The MOON ACE represents a totally complete single-piece solution.
Simply hook up a pair of speakers, connect to the internet and you are ready for your favourite music.
Featuring our MiND 2 (MOON intelligent Network Device) streamer which provides convenience and a full graphic interface, it allows you to effortlessly access your digital music library with ease and flexibility; TIDAL, Deezer and Qobuz music services are already built right in. An unlimited world of music awaits you.
Additional connectivity includes a phono input for your turntable as well as legacy analog inputs for any older stereo component.
• 3 line-level inputs including a front-mounted 1/8″ mini-jack for personal media players.
• Headphone output on 1/4″ jack located on the front panel.
• Seamless integration with our MiND app.
• 8 digital inputs include USB (hi-res audio), SPDIF (2), Optical 2), Qualcomm® aptXTM audio for Bluetooth®, WiFi and Ethernet.
• OLED type screen which provides more detailed information.
• Simple MiND setup via on-board software menu.
• Moving magnet phono preamplifier input.
• Analog inputs are configurable to "pass-through" mode, which bypasses the gain stage to accommodate components like a home-theater processor, whose own volume control is used.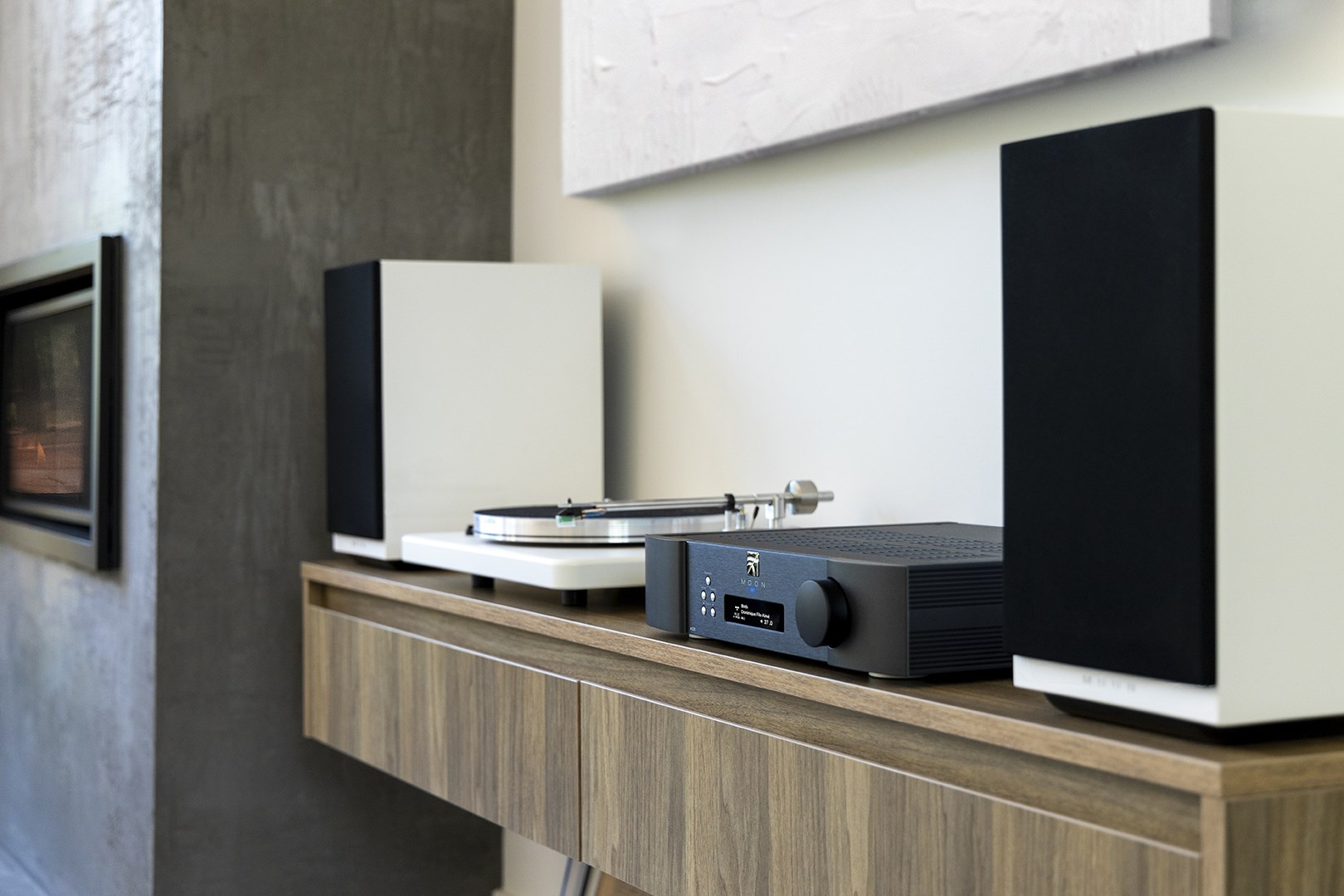 Voice 22  Loudspeakers
The perfect relationship
The Voice 22 is the perfect fit for the ACE which offers a complete entertainment sound system.
What to expect
The Voice 22 delivers the renowned rich and natural signature MOON sound with a precise clarity that will delight any music lover.
Our own Voice
The MOON Voice 22 loudspeaker completes the realization of our dream to offer an all-MOON music system with our own voice.
Design features
• The tweeter has a 29mm dome textile membrane and a large surround designed to work without a typical front plate, and is integrated into a custom waveguide, permitting a wider frequency range and lower crossover frequency.
• The 155mm woofer has a cast-aluminum basket and mineral-filled polypropylene membrane that allows for a detailed midrange and strong, extended bass.
• The crossover features a dual-layer PCB designed with carefully selected, high-quality metallized polypropylene film capacitors for optimal sound quality and long-term reliability.
The enclosure employs a unique patent-pending technology called CGD (Curved Groove Damping) to control the panel resonances of the loudspeaker.
• The Hover Base lends a visually striking appearance to the enclosure, which seems to gracefully float above the furniture. It ensures that the Voice 22 may be placed on virtually any surface without leaving a mark, while adding stability to the loudspeaker and guaranteeing sound integrity.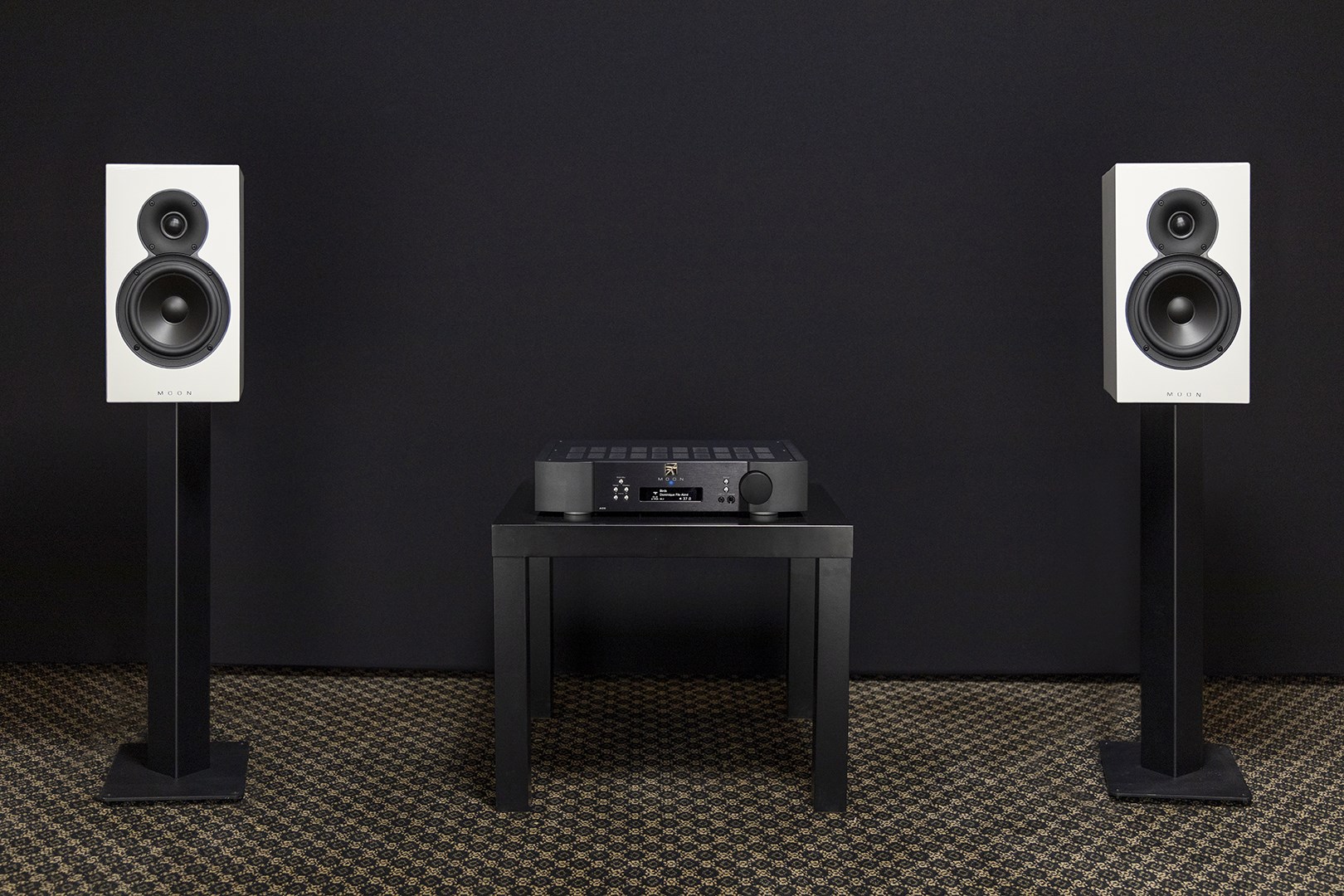 Would you like to book an appointment?
857 Broadway, 3rd Floor
(at the corner of 17th street)
212-505-1111 | info@stereoexchange.com
By Appointment:
Monday – Friday: 10:00am – 6:30pm
Saturday: 10:30am – 6:00pm
Sunday: TBD – Please Call Ahead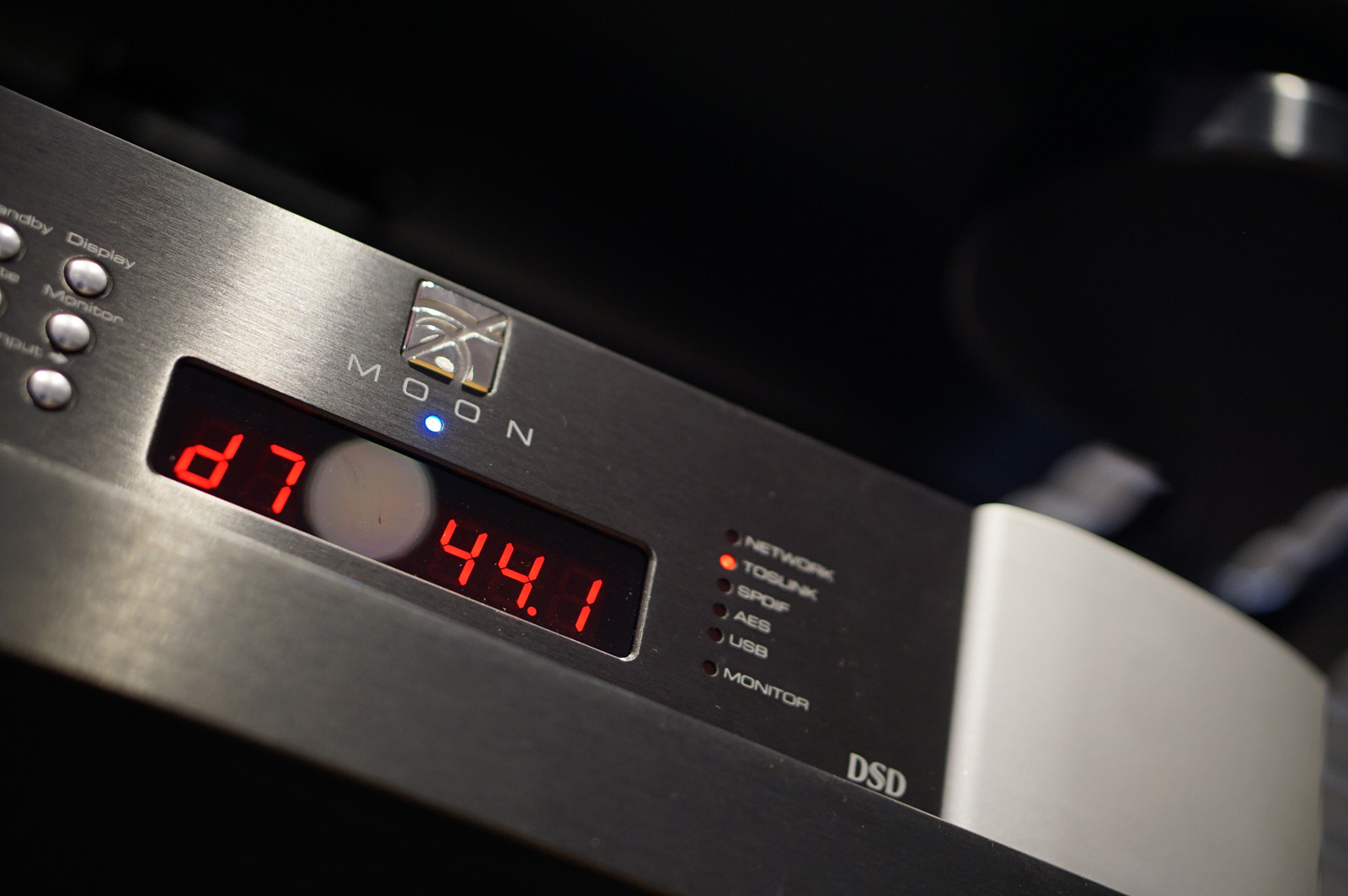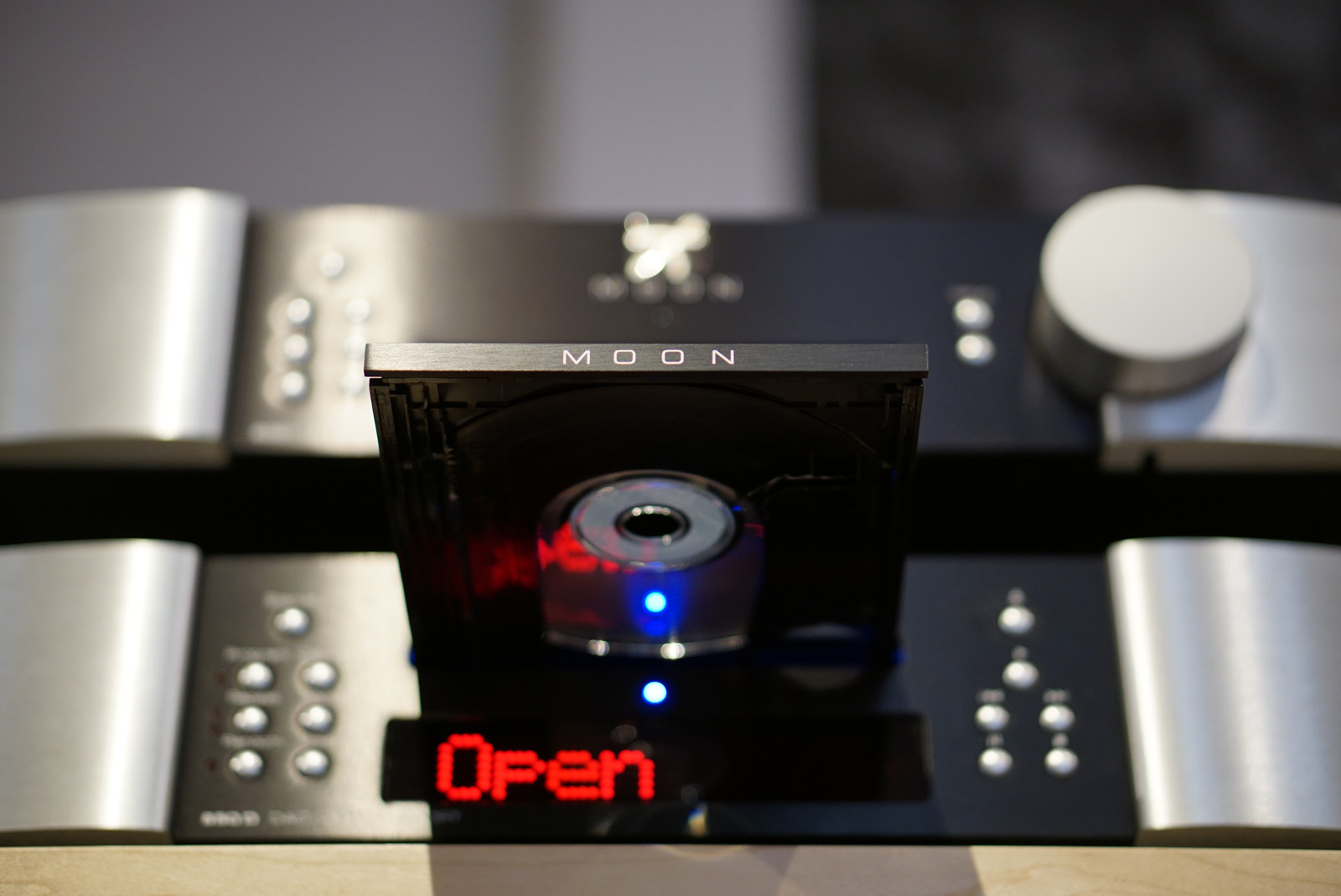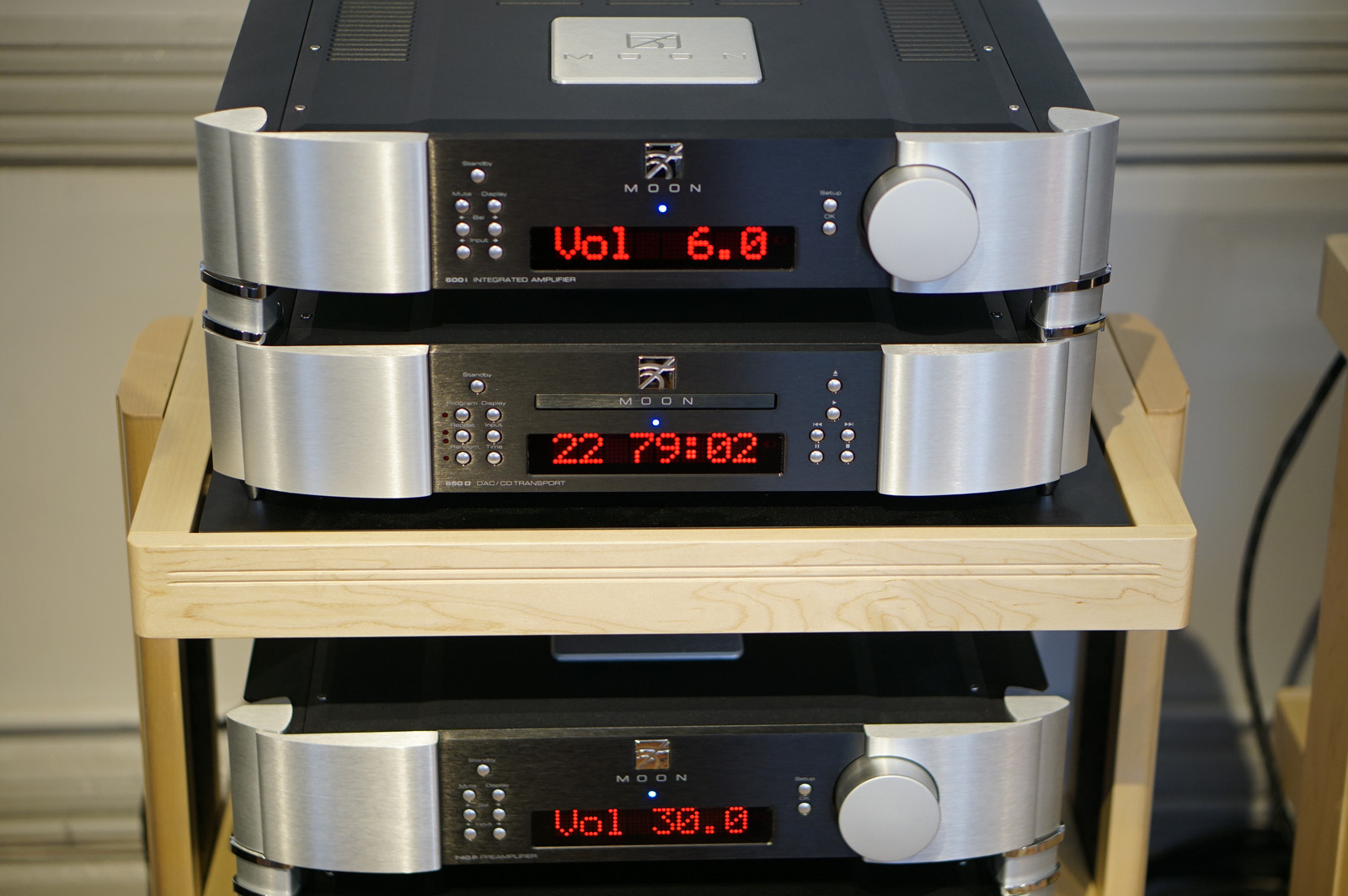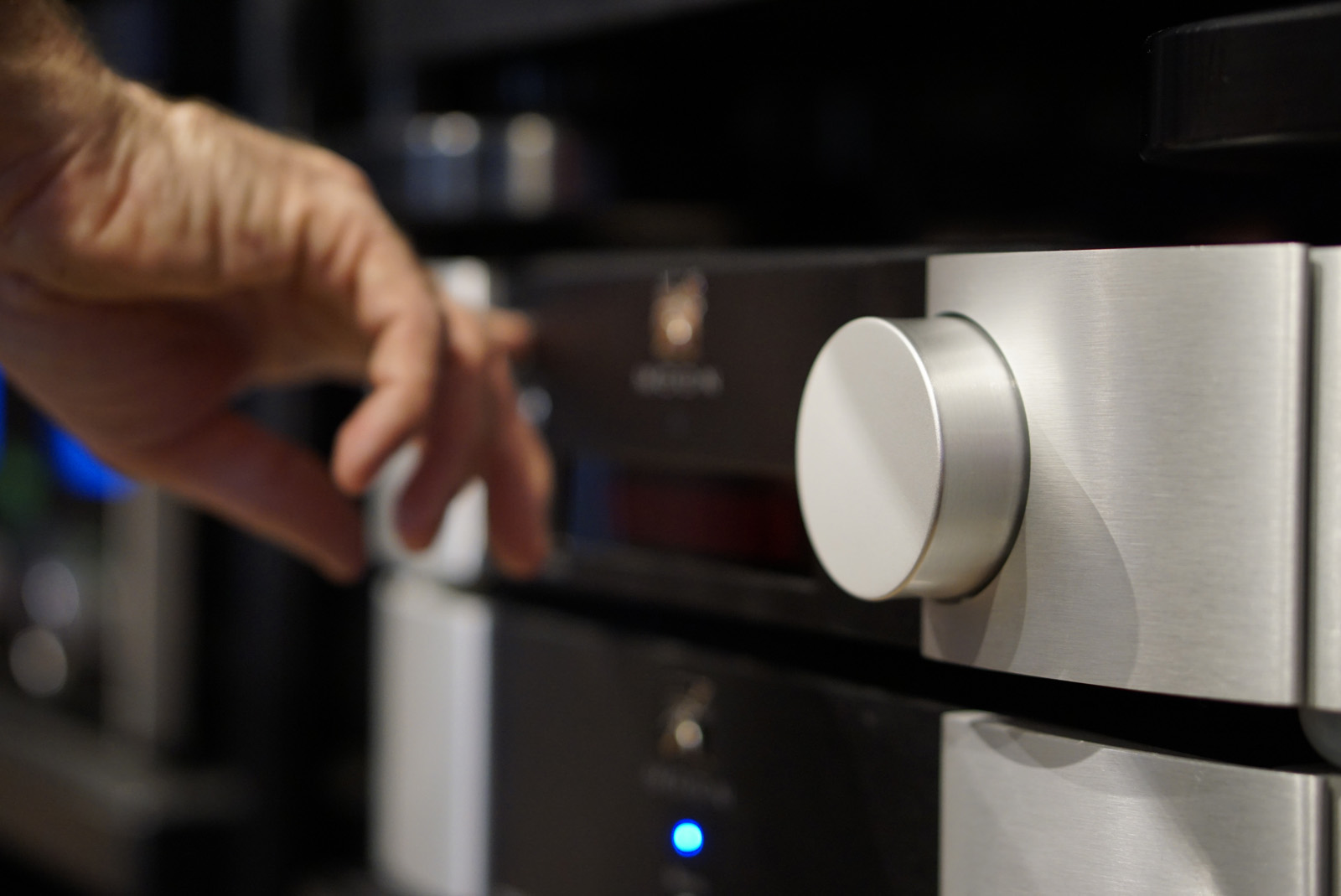 We believe quality sound embodies five characteristics…
1. Highest fidelity to the original recorded performance.
2. Harmonious clarity, tonal color and timbre.
3. Accentuated balance between accuracy and warmth.
4. Natural sound staging and phase-perfect ambiance.
5. Precise and detailed renditions.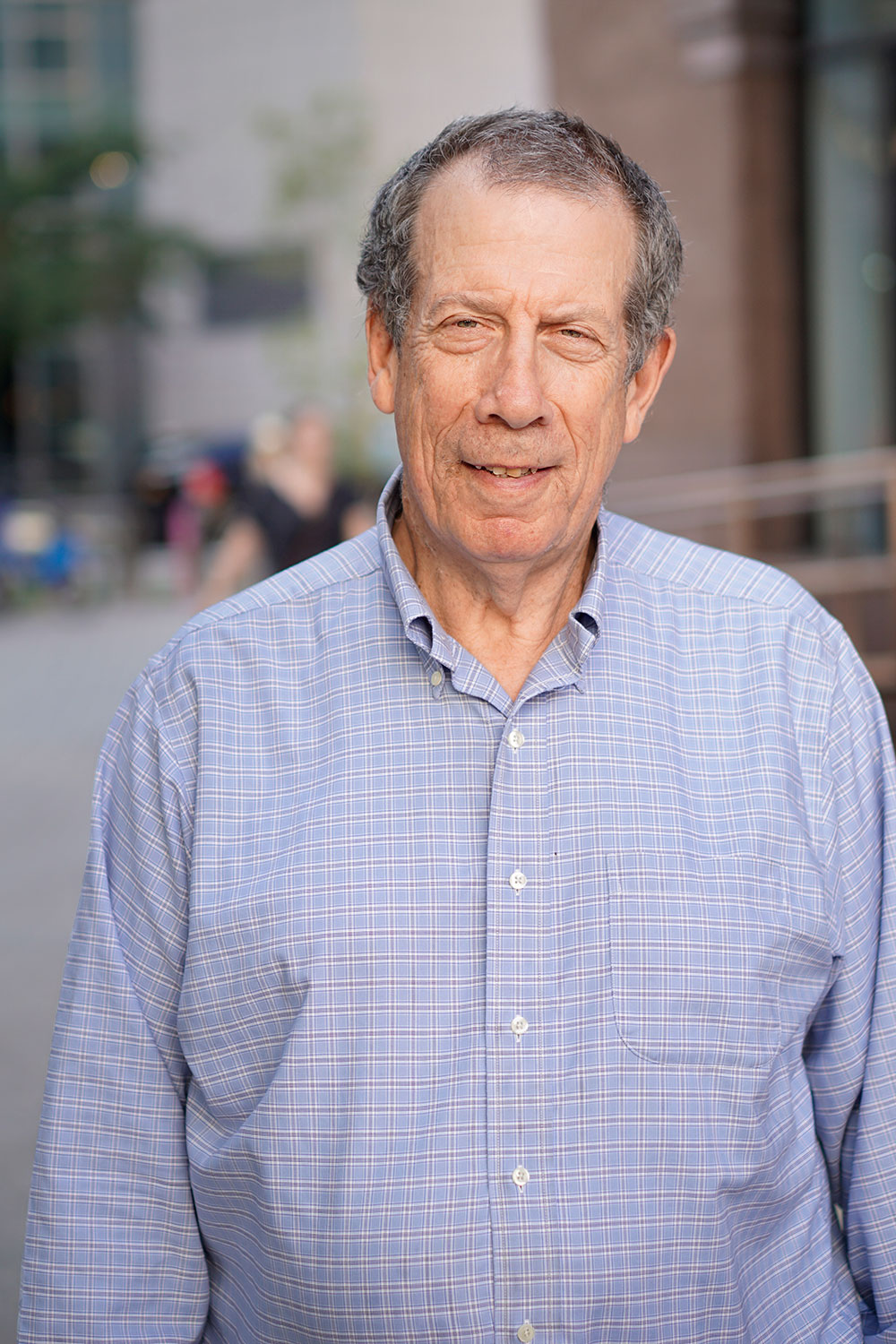 David Wasserman
CEO
David started his career in the audio business selling new and used hi-fi at Audio Exchange, a west village haven for music lovers to share stories and listen to good music.  While there, David recognized his passion for entrepreneurship. Soon after his start as a salesman, he became the store's general manager, successfully running the day-to-day operations and increasing the business's profitability.  After a few years leading Audio Exchange, he decided to venture out on his own.  What resulted was Stereo Exchange: a store that became a New York institution and a destination for all lovers of good music.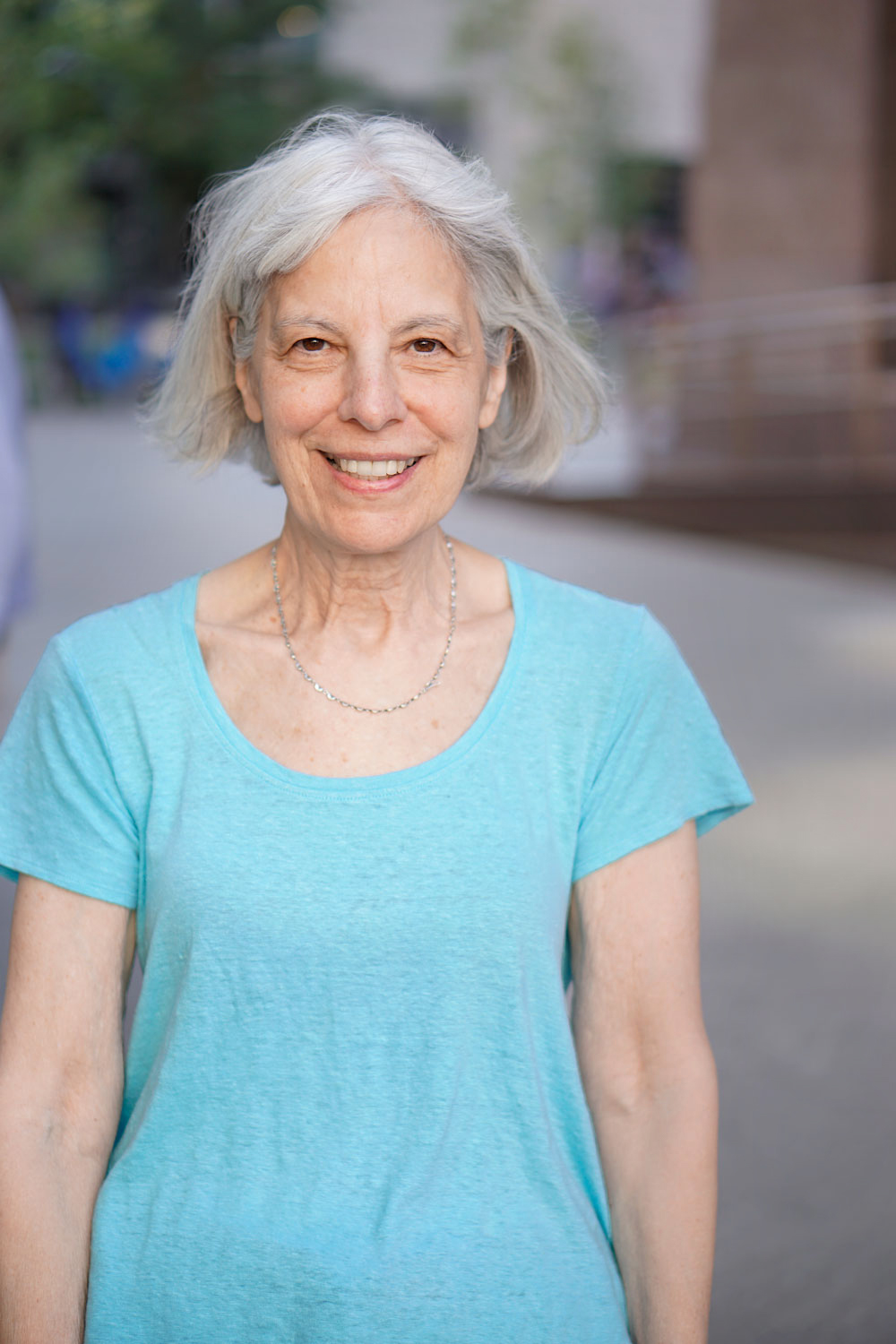 Ann Wasserman
CEO
Ann has been side by side with David since Stereo Exchange's beginning.  In fact, it was her initial financial investment that helped Stereo Exchange get off the ground.  Since then, she has been an invaluable part of the organization, contributing significantly to branding, human resources, and customer service.  Without her acute eye, instinct for good people, and insistence on excellence, Stereo Exchange would not have enjoyed the longevity it has.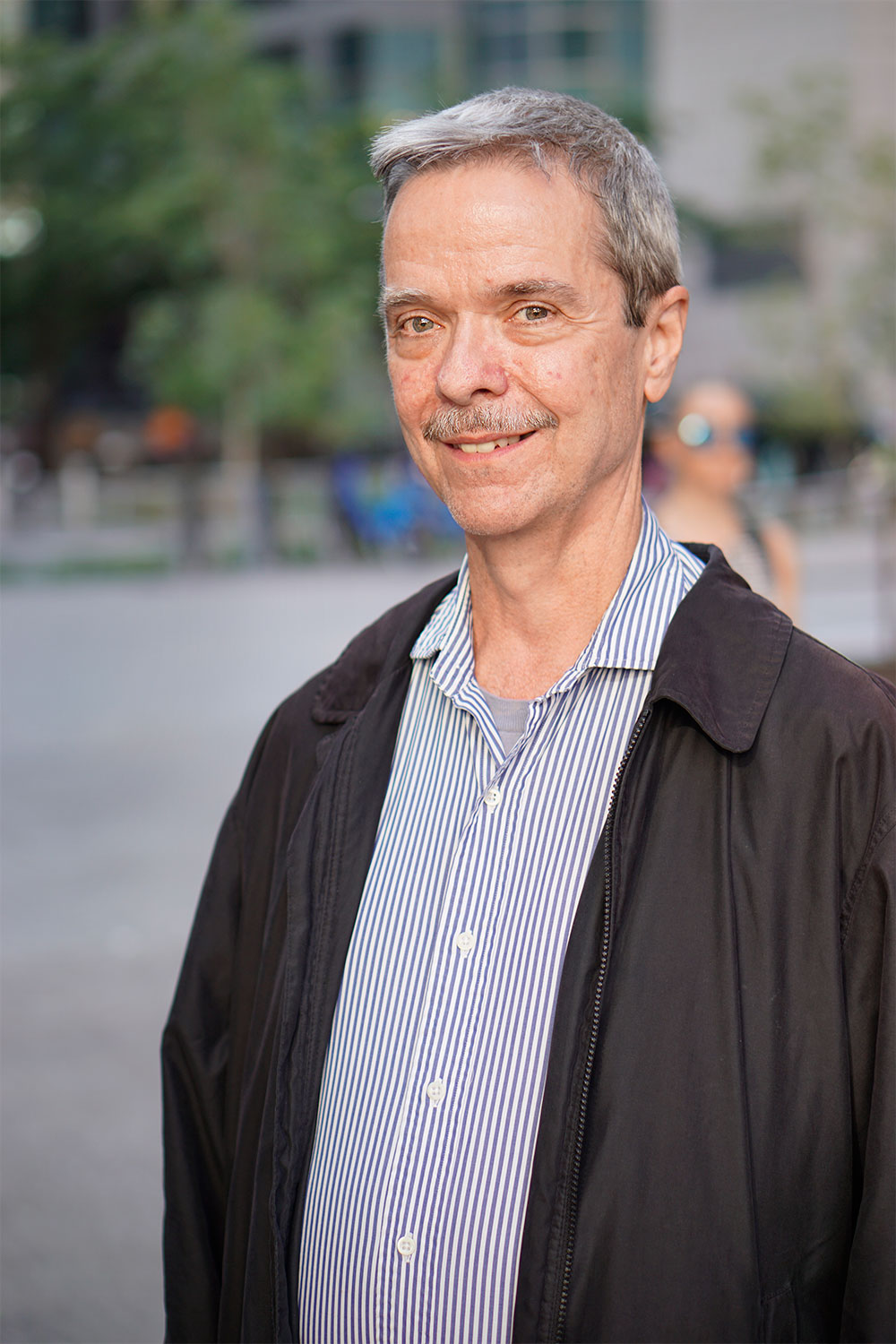 Glenn Marston
Audio Video Sales
Glenn has applied a wide-ranging appreciation of music from his decades-long career in audio. Handling management and sales in the high end audio industry since 1984, Glenn and David crossed paths many times before Glenn officially joined the Stereo Exchange team in 2016. He is delighted to once again be able to connect clients with the best possible gear, from helping new customers discover the benefits of a good audio system to introducing innovations to legacy clients.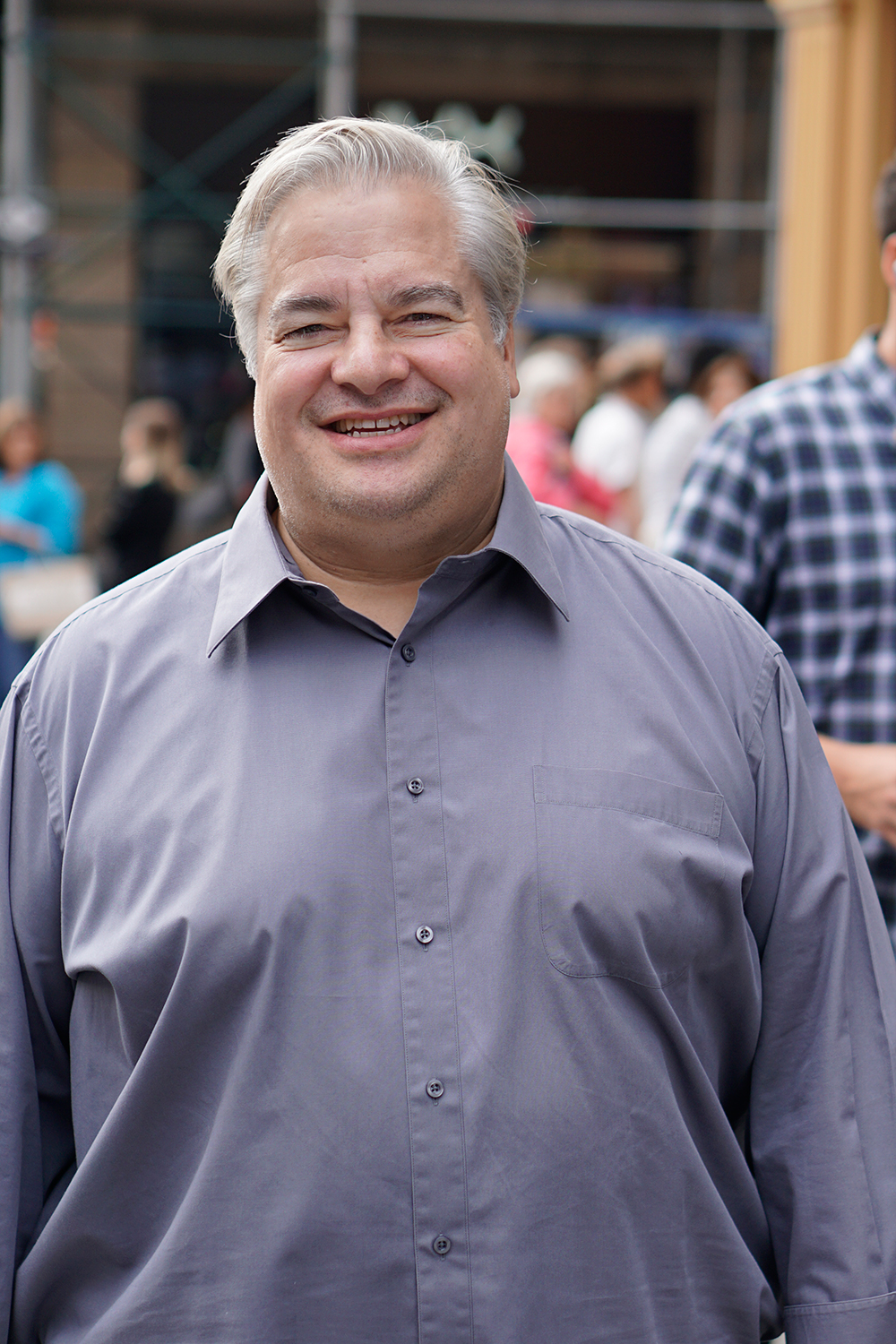 Evan Fusco
VP Sales
Evan got the audio "bug" at JSG Audio in Binghamton, NY, helping design loudspeakers while attending SUNY Binghamton. He began his official audiophile career at Stereo Exchange in 1986 and thrived here for more than 15 years. In 2002 Evan left to pursue excellence in Custom Installation, including 4 years at Audio Command Systems, the leading integrator in the Northeast. He has now returned,  combining his expertise to provide the best sounding and easiest to use systems available.
The History of Stereo Exchange