We are thrilled to be McIntosh Labs' number one dealer in New York City again for 2018. As a staple of American audiophilia, McIntosh is one of our longest-standing partners (for more than 25 years!) While we've often been their top NYC dealer, to do so in our new boutique space is an exciting honor.  Thank you, McIntosh Labs, for continuing to build beautiful components of uncompromising quality, right here in New York State.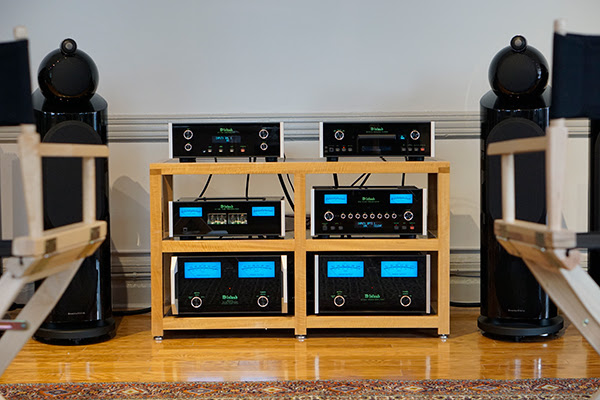 When we launched Stereo Exchange in 1984, a central part of our ethos was around building relationships with manufacturers that would support their products as reliably as we needed to support our customers. While we've seen a lot of flashy brands come and go, McIntosh has stood the test of time in a number of important ways. By avoiding the financial temptations to export their operations overseas, they have been able to maintain a level of quality control rarely reached in audio manufacturing. We've toured their New York factory several times, and have always been impressed with the obsessive level of detail on every tube, every circuit, and the rigorous testing every unit goes through. Their integral involvement in live performances from Woodstock to LCD Soundsystem further cements their passion for music.
They also stand by their work with a fabulous trade-in / trade-up program. The market for used McIntosh Labs gear has always remained strong, even with McIntosh themselves. They take an already strong warranty and make it better with the ability to trade in your existing McIntosh equipment for credit toward a newer model. As dealers, we feel more confident selling McIntosh as it's an investment that often increases in value over time. We also pay top dollar for used McIntosh gear from 1960's tube to recent solid state.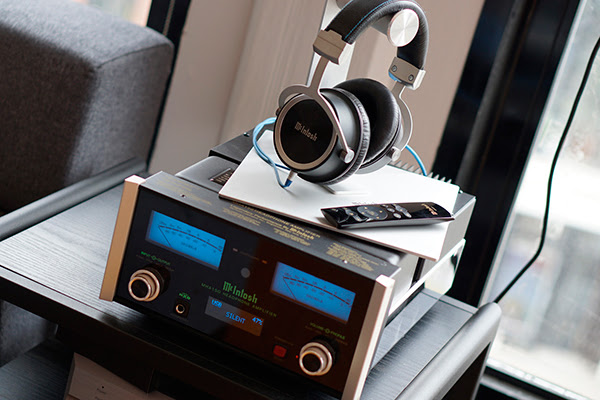 We provide private demos of a wide range of McIntosh products. Whether you're interested in experiencing the MC611 mono blocks paired with the C1100 C&T pure analogue preamp, or the more affordable MC462 / C2600 combination, we can deliver the focused experience you need to make an informed decision.
Call Glenn or Evan at 212-505-1111 (press 2) and schedule your uninterrupted demo.